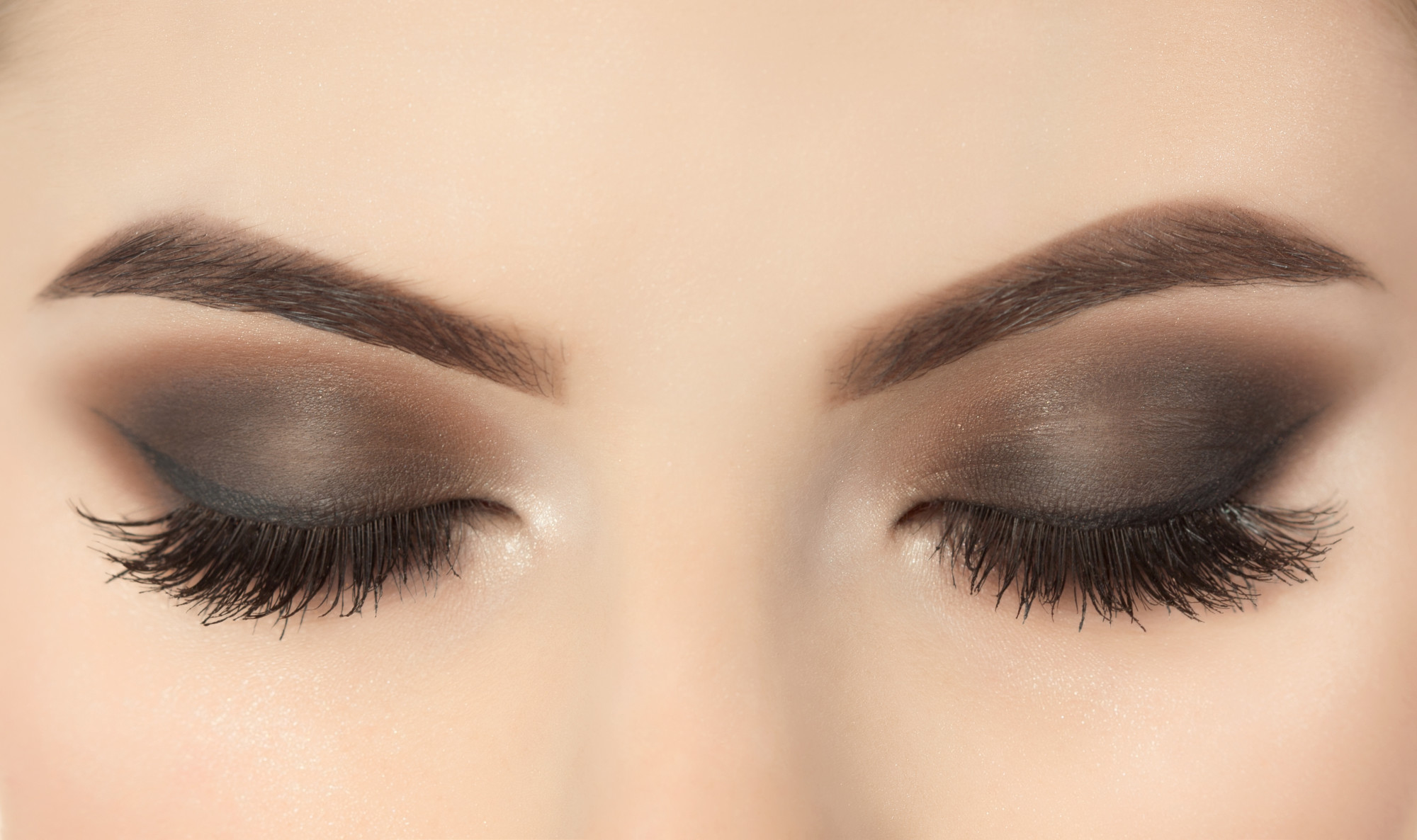 Do you love the look of long, luscious lashes, but are sick and tired of your morning mascara routine?
If you're looking to keep your lash game strong but take makeup out of the equation, then you'll be happy to know that there are a couple of different solutions for you. Both lash lifts and lash extensions are great options for those looking to beautify their lashes.
But what's the difference between a lash lift and a lash extension?
Check out this guide to learn everything you need to know about lash lifts vs lash extensions.
Lash Lift vs Lash Extension
Before we dive into the intricacies of each of these beauty procedures, let's talk about the basic differences between lash lifts and lash extensions.
A lash lift is basically a perm for your lashes. The process gives your lashes a nice upward shape and curl. While the same look may be achieved with a really good manual curler, lash lifts can last for weeks, if not months. Even if you use a mechanical curler properly, your lashes can go flat in a matter of hours.
Lash extensions, on the other hand, involve a technician applying fake eyelashes to your eyelashes, one at a time. What you end up with are luscious, full lashes that mimic mascara. Just like lash lifts, lash extensions can last for weeks.
The biggest difference between these two treatments is that lash lifts don't involve any sort of falseness. It is all about amplifying your natural lashes. The second biggest difference is that the lash lift does not require frequent upkeep visits, whereas lash extensions require maintenance every 2-3 weeks. 
Because of this, however, lash lifts can only go so far when it comes to amplifying the look of your lashes. With lash extensions, on the other hand, you can make your lashes as bold or as natural looking as you wish.
Also, allergic reactions to lash extension glue is, unfortunately, on the rise. This can make the lash lift a great alternative.
Now, let's take a deeper dive into each treatment so you can get a better understanding of how they differ.
Lash Lift
A lash lift is a semi-permanent treatment that is often described as a perm for your lashes. Here's what you need to know about the lash lift.
The Procedure
When getting a lash lift, you'll first meet with a technician to discuss your goals. For example, some people want a more fanned-out look, while others want to focus on pushing their lashes upward.
After the consultation, the technician will then apply a silicone shield to your eyelid. Then, they'll glue your lashes to the shield (trust us-it's not as scary as it sounds) so they can start shaping them into a lifted curl.
To set the lashes in place, your technician will apply a combination of different lotions with the right chemical compounds. Typically, the process takes 45 minutes to 1.5 hours. This is much shorter than the lash extension process, which can take up to 2.5 hours.
How Long Do They Last?
Your lift can last between 8 and 12 weeks, depending on your lash length. The exact amount of time, however, will depend on how well you take care of your lashes, as well as your lash growth cycle.
Generally speaking, longer lashes last longer. If you have shorter lashes or thinner lashes, it's beneficial to use a lash growth serum.
While the price can vary depending on location, a lash lift generally costs anywhere from $70 to $150.
One popular treatment to combine with a lash lift is a lash tint.
With a lash tint, a technician uses a form of dye to darken your lashes. This results in a similar look to mascara, but without the clumps and smudging.
One thing you might keep in mind when choosing a lash lift is that many lash lift systems use harsh chemicals and if done wrong by an inexperienced technician, it can damage your lashes. Check out the damage-free guaranteed lash lift system.
For those looking to amplify their lashes while still maintaining a natural look or living in a hectic schedule, a lash lift combined with a lash tint is an excellent idea.
Lash Extensions
Now that you know how lash lifts work, let's talk about lash extensions.
The Process
To apply the extensions, your technician will dip individual lashes into an adhesive to attach to your natural lashes. As we mentioned earlier, the process is done one lash at a time, so it can take a while.
Generally, it'll take a couple of hours to apply a full set of eyelash extensions. A common misconception is that lash extensions will ruin your natural lashes; however, this is not the case if an application was done properly and aftercare is closely followed. As long as you book an appointment with a qualified technician and take care of your lashes, you'll be fine.
Customization
Perhaps the greatest perk of lash extensions is that they're highly customizable.
For starters, you can choose how many lashes you want on each eye. The typical amount is anywhere from 50 to 150 lashes per eye. You can also choose the type of curl you want. The J curl is typically the smallest curl offered while the D curl is the most dramatic option.
After choosing a curl, you can choose your lash length. Generally, you can choose between 8 millimeters and 15 millimeters. Some clinics also allow you to choose the type of material used for your lash extensions. The most common types offered are synthetic, silk, and mink.
Price
Eyelash extensions cost anywhere from $75 to $300. While this can be expensive for some, the good news is, you can maintain and refill for just $50 to $100 every 2-3 weeks.
Lash Extension vs Lash Lift: Which Is Right For You?
Now that you've read about the lash lift and lash extension procedure, it's time to decide which one is right for you.
Once you've decided, it's time to book your appointment. Contact us today to book an appointment or to ask any questions you may have.