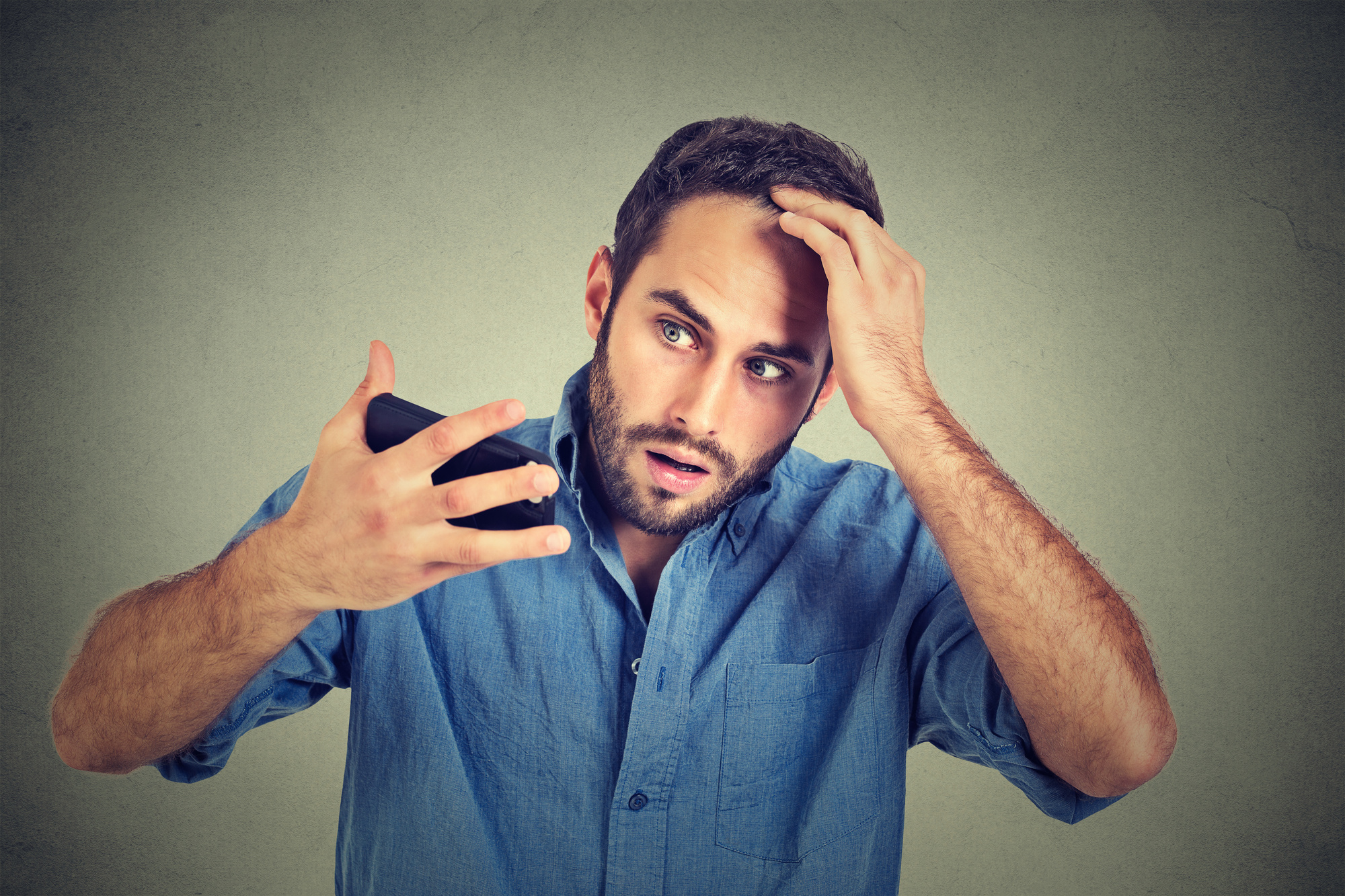 About 85 percent of men and 50 percent of women will experience some type of hair loss during their lives. 
However, this doesn't have to be a death sentence. Just because you start losing hair, that doesn't mean you're going to go completely bald. There are several treatments out there that can help, and scalp micropigmentation is one of the best. 
We've put together this guide to show you why you should give this treatment a try and what you can expect when you do. 
So, let's get started!
What Is Scalp Micropigmentation?
Scalp micropigmentation, or SMP, is a type of tattoo that gives the illusion of having a fuller head of hair. However, it's important to understand that SMP doesn't literally give you a tattoo that looks like hair. 
Here's how it works. 
What Is The Process?
Thin hair often isn't thick enough to cover the scalp. Because of this, it leaves small (or sometimes large) patches of skin visible, which can make the hair appear even thinner than it already is. 
Mircopigmentaiton creates small dots on your scalp. These dots layer over each other in a way that looks natural and gives more depth to your hair. 
Since SMP resembles hair follicles, it makes your hair look thicker. 
Does It Hurt?
It depends on your level of pain tolerance, but it shouldn't hurt too bad. In fact, it will probably feel more like a relaxing vibration massage. Many patients even doze off during the treatment. 
However, some areas of your scalp (such as closer to the temple) will feel more sensitive, and after a while, your scalp will feel a bit sore during the treatment. That said, any discomfort you do feel will be minimal and manageable. If you are in a lot of pain, make sure you tell your practitioner so they can adjust the treatment if necessary. 
Reasons You Should Try SMP
Scalp Micropigmentation can be a helpful treatment for people tired of living with thin hair, as it can completely transform your appearance. 
Here are a few other reasons you should give this treatment a try. 
1. It Gives You "More" Hair 
Since micropigmentation gives the appearance of more hair, it can be an effective way to treat certain medical conditions. For example, it can help people who need the following:
Post-cancer treatment
Balding treatment 
Both males and females can benefit from this procedure, and it delivers real results. This isn't one of those products that give false promises. While you won't actually have more hair, it will look like you do. 
Perhaps more importantly, SMP looks completely natural. Other people won't even notice. 
2. It Can Give You A Confidence Boost 
Thin hair can be embarrassing for many people. If you aren't happy with how your hair looks, it can impact your confidence and self-esteem—and not in a positive way. 
Going through your days with poor self-esteem can then lead to a lower quality of life. 
When you compare scalp micropigmentation before and after, you can see it hides your bald spots or thinning hair. This means you won't have to hide your hair under hats or hoods. When you are happy with your appearance, you'll have more confidence. 
3. It Isn't As Expensive As You Think 
You might think SMP will be out of your price range, but it isn't as expensive as you probably think. 
On average, micropigmentation only costs between $150 and $2,000 when you break it down per treatment. However, the exact price will vary depending on a number of things, including whether you're getting your full head done or not and where you are. For example, getting your crown area done will cost $200-$1,000, while getting your full head done will cost $800-$2,000.
Keep in mind, though, that you'll need at least three to five sessions before you finish the initial treatment and many providers have a price for a series of sessions, not per treatment. With that in mind, SMP is an affordable option for people who don't have a large budget. 
4. It Lasts A Long Time
Since your scalp naturally exfoliates itself, your micropigmentation will fade over time, but this takes a long time. Your SMP may last about three to five years—maybe longer. You should always get a touch up every year to maintain the look. 
5. There Isn't Much Risk Involved 
While scalp micropigmentation is a type of tattoo, it doesn't insert the ink nearly as deep into your skin as a tattoo. Of course, there is always a risk of getting an infection, but if you follow the post-care instructions provided by the technician, this risk is extremely small. 
Micropigmentation is considered a safe treatment. 
Make sure you do your research and pick an experienced and qualified SMP practitioner. Otherwise, you could end up with someone who doesn't have the right training. 
6. You Don't Have To Worry About Maintenance 
Once your SMP hair treatments are finished, you don't have to do anything else. Since it didn't actually give you more hair, you don't have to buy any expensive products to keep it in good condition. (But if you do want real hair, not an illusion, here is an actual hair regrowth option.)
With SMP, you can continue to wash your hair like normal. 
7. No Activity Restrictions
After your micropigmentation is completely healed, you can keep participating in all your favorite sports and hobbies. This includes things like swimming, yoga, exercising at the gym, etc. 
Just make sure you protect your scalp with sunscreen or a hat if you're going outside during the day. 
8. It Heals Quickly 
Micropigmentation is a non-invasive treatment, which means the recovery time is very short and minimal. You should feel back to normal and be able to carry out your normal responsibilities within two days. 
You also won't have to deal with a lot of discomfort or pain during your recovery. All you have to do is clean your scalp properly and stay calm and cool for the first week or so. 
Your SMP practitioner will recommend the right products and techniques. 
9. FUT/FUE Scar Camouflage 
No matter how thick your hair is, if you have a scar on your scalp, it can stand out. SMP can cover the natural color of your scar and help it blend into your hair. 
Scalp Micropigmentation Review: How It Can Change Your Life 
Scalp micropigmentation is more than a simple cosmetic procedure. It can completely change your life. 
Styling your hair will become more enjoyable. Your hats will go back in the closet. Your confidence will go up. 
Are you suffering from hair loss or thinning hair? You don't have to live with it forever. We can help. 
Make sure you check out our SMP services to see how we can change your hair for the better.