Rejuvenate Your Skin With a Lactic Peels or AHA Peels
Using Our Rejuvenating Chemical Peels You Can Remove Blemishes, Signs of Aging, and Pigmentation From Your Skin.
Treat Your Skin
Treat your skin right. Treat your skin well. Treat your skin with one of Vita Felice Media Spa's miracle chemical peels.
It will completely replenish your skin, removing blemishes, signs of aging, and pigmentation.
BOOK TODAY!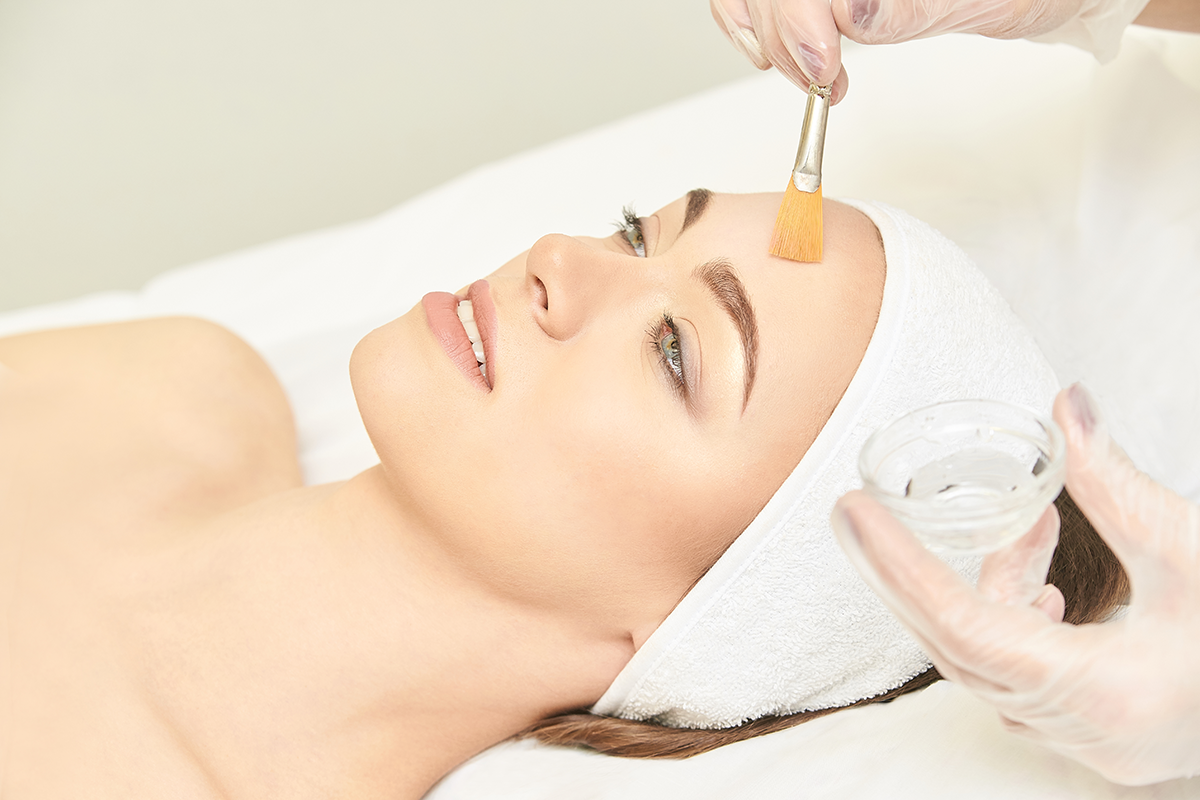 Repairs and Refreshes Your Skin
Our incredible chemical peel treatments can renew your skin with anti-aging, brightening, and blemish removal treatment. They remove wrinkles and restore elasticity to the skin, brightening your skin, keeping it healthy, diminishing unwanted lines, scars, and acne, and hydrating your skin.
Our chemical peels treat:
What Is a Chemical Peel?
Chemical peels are a treatment in which a professional skin therapist applies an acid solution to the skin to deeply exfoliate and remove the damaged layers of the epidermis, the top layer of the skin. Underneath the epidermis is smoother, brighter skin that is blemish-free.
Chemical peel is a similar process to exercising for the body. When you exercise, your body functions better and your health is maintained. Exfoliating the skin helps to regulate and maintain the skin's overall health. There are different types of exercises for treating certain areas of the body and the same goes for chemical peels; each one is unique and has its own purpose. In your consultation, your therapist will identify which treatment is best for you.
Vita Felice will be bringing in more in the near future. Current chemical treatments are both alpha hydroxy acids (AHA) and superficial peels.
Our lactic peels last 1 hour and 15 minutes. They are $150+ and it's recommended that you attend 6 sessions every 2-4 week.
Our AHA peels last for 1 hour and 15 minutes. They are $150+ and its recommended you attend 6 sessions twice a week.
After finishing your sessions your skin will be notably healthier and will stay that way for a long time.
The Premier Medi Spa for New Westminster Chemical Peels
Our clients come from all over New Westminster and beyond, driving in from Surrey, Vancouver, Tri-Cities, and Burnaby, to benefit from our renowned services.
Choose to replenish, rejuvenate, and repair your skin.
Book a custom facial with a free consultation so we can evaluate how to best help you! The chemical peel treatments require pre-treatment, which includes in-clinic and daily skincare.
75 min | $150+
BOOK YOUR APPOINTMENT TODAY!