Custom Facial Services And Medi Spa Treatment In Canada
Get the Best Facial Treatment, Acne, and Anti-Aging Services.
Beauty Redefined Self Esteem Restored
Does your facial skin affect your self-esteem and the quality of your life negatively? Get the best facial services and change your life!
Do you have acne that's bothering you? Anti-aging issues? Many women suffer from melasma. Do you have pigmentation concerns? We will resolve that for you. We help you through quality facial treatment services. Your appearance can predict your self-esteem and can also affect the quality of your life.
Take care of yourself by getting world-class and quality facial and medi spa treatment services, which provide you with true results. You will fall in love with your skin!
BOOK A CUSTOM FACIAL NOW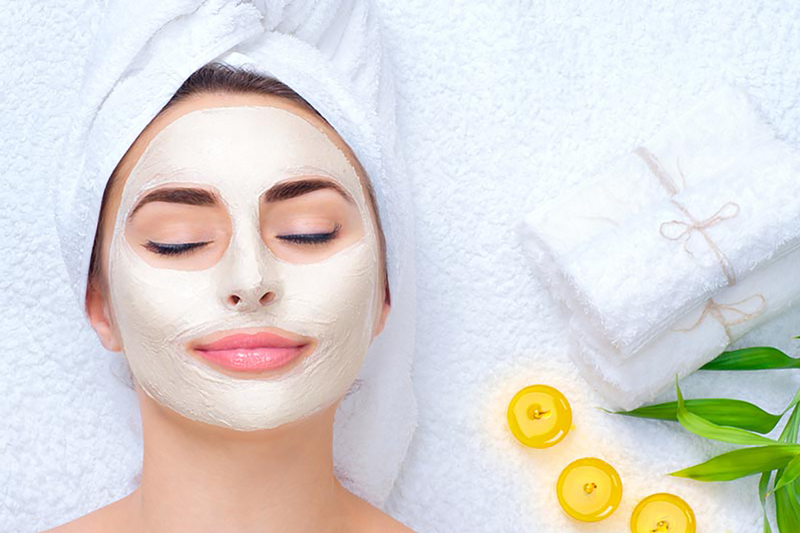 Health Canada Approved Products
We take the health of our clients seriously and have been vetted and given the green light for the products we use. Be confident with the products we use.
Safe and Proven Efficacy Products
We only use pharmaceutical grade skincare products. They are regulated, safe, and high-quality, which will ensure you get great results, and cruelty-free. All efficacy claims are clinically proven.
Specialty Services
We offer services tailored specially for you from acne to anti-aging, from Rosecea to Melasma, from teens to mature, from Fitzpatrick 1 to 6. Our facials don't stop to your face, we treat the neck, decollete and back as well.
Variety of Services
Our Process
Step 1: Book a Custom Facial Appointment with a Free Consultation
Schedule an appointment with us and get a free consultation and the first custom facial treatment.
Step 2: Get the Best Suited Services
Get the customized treatment plans; this can be adding more advanced modalities and home skincare recommendations.
BOOK A CUSTOM FACIAL NOW
Why Choose Vita Felice
Break free from your inhibitions and unleash your unique beauty with the help of Vita Felice.
Our studio is meticulously clean and private. We thrive in providing personalized services. We use pharmaceutical grade high quality and highly effective products. Trust us for the best facial services that give you the results you want. We ensure our clients get custom services to meet their specific needs. Here is what our clients have to say:
"Rachel did my facials and she is amazing. She is really gentle with her hands and very knowledgeable. She gave me good insights on maintaining my skin and I was just thrilled to get to know her."- Caroline
"Rachel knows what she is doing! I have been getting facials at Vita Felice for a month now and my skin looks really good considering all the products I was putting on my face prior to this. I am a woman of colour who has beautiful skin but acne hasn't been kind to me. I honestly can't wait for my skin to go back to the way it used to be, and I am glad I can count on Rachel! Thank you so much Rachel! – Wynee
BOOK A CUSTOM FACIAL NOW
How Much Will It Cost to Get Our Services
Our prices are favorable to all our clients, check out other pages for different services. Schedule an appointment to know your options and see how it feels. First-time facial clients and those who have not taken the facial in the last six months, we request to take custom facial service with a free consultation.
• Custom facial (Initial) 1hour 30 minutes @ CA$ 120.00- includes free 30 minutes consultation.
• Custom Facial (Subsequent) 1 hour @ CA$ 120.00
Get Quality and World Class Facial Services
Your skin deserves the best. We're your one-stop-shop for your facial needs.
Contact us now.
BOOK A CUSTOM FACIAL NOW
MICRONEEDLING & SKIN CARE FAQ
WE CARE ABOUT WHAT WE USE
We choose products that are Health Canada approved, where applicable, and safe and effective.
They are paraben-, sulfate-, pathlate-, mineral oil-, synthetic dye-, synthetic fragrance-, cruelty-, and thioglycolic acid-free.
At Vita Felice, we carry GlyMed Plus, AnteAGE, and TIZO products for your skin care. They are not sold at department stores or drugstores. Our skin care products are pharmaceutical and are only available to licensed professionals and physicians. These products are regulated by the Health Canada, can contain the highest % of active ingredients, have been backed by clinical studies, and demonstrate a beneficial effect on the skin's structure and function. In other words, these products are proven to get the job done when it comes to clearing acne, reducing pigmentation issues, reducing wrinkles, and providing true hydration to the skin. Buying from a licensed and certified professional means all of the guessing work is taken out and done for you, so you're only purchasing what is truly needed for your concerns.
GlyMed Plus

: is a professional line of pharmaceutical-grade skincare products and clinical treatments designed to produce real results in the treatment of skin concerns such as aging, pigmentation, photodamage, acne, dehydration, inflammation, sensitivity and more.
With it's powerful active ingredient formulations and signature 4 Step Skincare System, GlyMed Plus has been a proven favorite with clients and Skin Therapists alike. Our professional treatments and homecare products feature balanced formulations with the highest quality ingredients, from bio-identical actives to organic botanicals, effectively treating skin concerns without impeding the delicate skin barrier.

AnteAGE: is the result of recent advances in regenerative medicine science. It is now known that one specialized population of unique cells is commander in chief of all tissue repair. These cells originate in the bone marrow and patrol the body via vasculature. AnteAGE team has decoded the biosignal language these cells use to manage skin health. The right mix of biosignals, called Growth Factors & Cytokines, can create a natural, youthful healing response at the deepest level of your skin.
TIZO

: stands for Titanium Zinc Oxide. It is dedicated to creating mineral photoprotection that is both highly efficacious & exceptionally elegant. With 30 years of experience working with mineral sunscreen, it has developed formulations and techniques that deliver both exceptional aesthetics and outstanding protection. Our name reflects our commitment. TIZO Mineral Sunscreens are 100% mineral protection, delivered with exceptional aesthetics including elegant skin feel, the ability to layer under makeup, and virtually invisible appearance on a wide range of skin tones. Since 1989, the creator of TIZO has been crafting healthy sun protection that's a pleasure to use.