Tips for Choosing the Right Cosmetic Tattoo Artist for You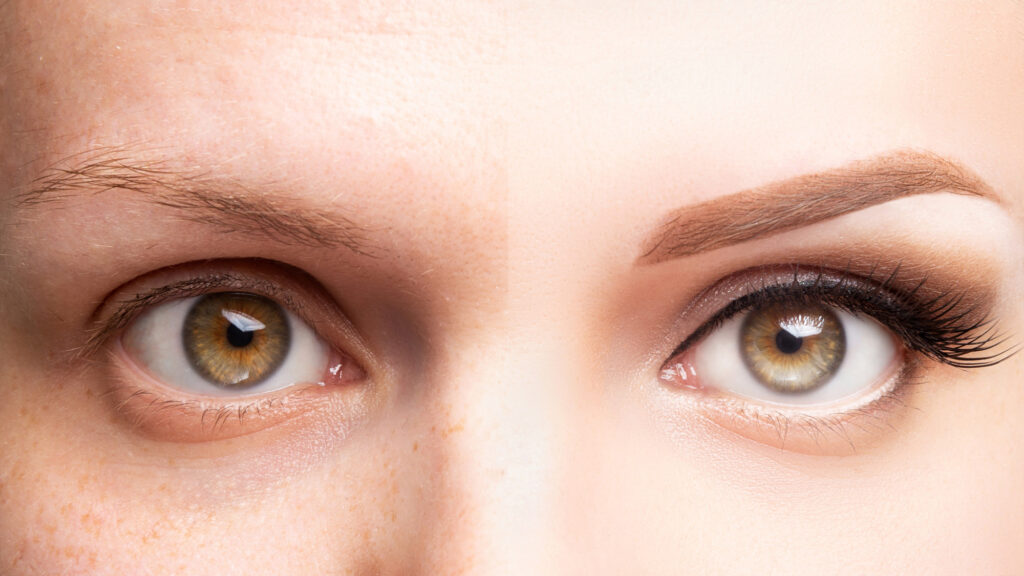 Permanent makeup is currently taking the cosmetic world by storm. You wake up with makeup (look) and are ready for the day and you don't need to worry about cleaning off your makeup at the end of the day! Cosmetic tattoo procedures are here, and they are here to stay (on your face!)
Are you ready to embark on a transformative journey to enhance your natural beauty through cosmetic tattooing?
Choosing the right cosmetic tattoo artist is key to achieving the results you desire.
In this guide, we'll explore essential tips to help you select the perfect cosmetic tattoo artist who can bring your vision to life. Keep reading for more!
Ask Yourself: What Are Your Needs?
Familiarize yourself with the different types of cosmetic tattoo procedures. Whether you're interested in:
Microblading or ombré brows to frame your face
Enhancing your lips with a lip blush
Even getting a permanent eyeliner to make your eyes pop
Understanding the various options will help you narrow down your search.
Next up, think about the specific area you want to be treated.
Are you looking to define and shape your brows, add some color and fullness to your lips, or maybe wake up every morning with beautifully lined eyes?
By identifying the area you want to focus on, you can narrow your search even further and find an artist who specializes in that specific procedure.
Take a moment to envision what you want the result to look like. Do you prefer a natural, subtle enhancement or a bold, dramatic statement?
Consider factors like:
Color intensity
Shape
Overall style
It's essential to have a clear idea of what you're aiming for so that you can communicate your expectations effectively to your chosen artist.
Prepare Yourself: Do Some Research
Reach out to your trusted sources for recommendations. Ask friends, family, or even colleagues who have had cosmetic tattoo procedures done for their personal recommendations.
Nothing beats firsthand experiences and hearing about someone's positive journey with a skilled permanent makeup artist. Plus, it's a great way to get genuine feedback and build trust in your decision-making process.
Now, let's harness the power of the internet! Look for online reviews and testimonials about different cosmetic tattoo artists in your area.
Reading other people's experiences can provide valuable insights into the artists:
Professionalism
Skills
Customer satisfaction
Just remember to take everything with a grain of salt and look for overall trends in the feedback.
When you come across potential artists, take a peek at their portfolios and before-and-after photos. This is where the magic happens! By checking out their previous work, you'll get a glimpse of their:
Artistic style
Attention to detail
The quality of their results
It's like flipping through an album of beautiful transformations! This step allows you to assess whether their work aligns with your aesthetic preferences.
It's essential to verify the artist's certifications and qualifications. You want to ensure that they have undergone proper training and hold the necessary credentials to perform cosmetic tattoo procedures. This adds an extra layer of confidence and trust in their expertise.
Don't hesitate to ask about their certifications and any additional courses they may have completed to stay up-to-date with the latest techniques.
Test the Waters: Schedule Consultations
To kick things off, reach out to the potential artists on your list and schedule either an in-person or virtual consultation. This is your chance to connect directly with the artist, ask questions, and get a feel for their personality and style.
Whether you meet them face-to-face or have a virtual chat, it's an opportunity to see if you have a good rapport and if their energy matches yours.
It's a great idea to jot down a list of questions beforehand. This way, you won't forget anything important during the conversation. Ask about:
Their experience
The specific procedure you're interested in
And anything else that comes to mind
Don't be shy! This is your chance to gather all the information you need to make an informed decision.
During the consultation, pay close attention to the artist's communication skills and professionalism. Are they friendly, approachable, and genuinely interested in understanding your needs? Do they take the time to answer your questions thoroughly and address any concerns you may have?
Assessing their communication style helps you gauge if you'll have a positive and comfortable working relationship.
Don't forget to discuss your concerns, expectations, and any medical conditions you have. Your consultation is the perfect opportunity to be open and honest about what you're looking for.
Share your goals, desired results, and any specific concerns or limitations you may have. It's important that the artist understands your vision and can tailor their approach accordingly.
And of course, if you have any medical conditions or allergies, be sure to mention them to ensure the safety and suitability of the procedure.
Consider the Cosmetic Tattoo Artist: What to Look for
Finding the right cosmetic tattoo artist is like finding a trusted partner who will make your dreams come true. So, get excited, ask questions, and get ready to discover the artist who's a perfect fit for you!
Experience and Knowledge
Consider the artist's experience and knowledge. You want someone who's seasoned in the art of cosmetic tattooing.
Find out how long they've been in the industry and their specific expertise. Do they have a track record of successful procedures?
Experience brings confidence and expertise, so don't be afraid to ask about their background and training. After all, you want to ensure you're in capable hands.
Safety and Hygiene
Our well-being is of utmost importance, so it's crucial to assess the artist's commitment to maintaining a clean and safe environment.
Inquire about their sterilization methods and equipment. Do they follow strict hygiene practices? Check the health inspection reports.
It's essential to feel confident in their ability to create a safe and hygienic environment for your procedure. Your health and safety should always come first!
Artist's Style and Technique
Every artist has their own unique approach and artistic flair. Take a close look at their portfolio and before-and-after photos to see if their style resonates with you.
Do they have an eye for detail? Are their previous works impressive and aligned with your aesthetic preferences? Finding an artist whose style meshes well with your vision will make the whole experience more enjoyable.
Pricing and Value
While it's essential to consider your budget, remember that the cheapest option isn't always the best. In fact, for something like permanent makeup, which requires skills and expertise, a cheap price may indicate a lack of experience. Look for a balance between affordability and quality. Also, make sure to understand what is included in the price. Some artists include a touch-up session and others charge separately.
Request detailed pricing information and compare it with other reputable artists in your area. Consider the overall value you'll be getting, taking into account the artist's:
Expertise
Experience
Reputation
Investing in a skilled professional ensures you're getting the best results and peace of mind.
Find a Cosmetic Tattoo Artist Today
Choosing the right cosmetic tattoo artist requires careful consideration and thorough research.
Take your time, trust your instincts, and select an artist who not only meets your expectations. But also makes you feel comfortable and confident throughout your cosmetic tattoo journey.
With the right artist by your side, you'll be one step closer to achieving your desired results and embracing your enhanced natural beauty.
Are you looking for a permanent makeup service near Vancouver? Book a consultation today!